Aux terrasses des cafés, dans les transports en communs et supermarchés, c'est l'ennui total. Que des pantalons, et les rares collants sont noirs. Alors sans se faire prier, en 2012, la Gambettes file un bon coup de pied dans ce monde conformiste aux mailles opaques serrées et vous envoie la toute première Box de collants canons et recyclés. Aujourd'hui, ça fait 10 ans. Joyeux annilegsaire à nous, à vous !

"The beauty of Paris is that everything is different"
It seems like there is only one way to be Parisian. But this cliché doesn't work for me, it's just not fun. The beauty of Paris lies in its diversity.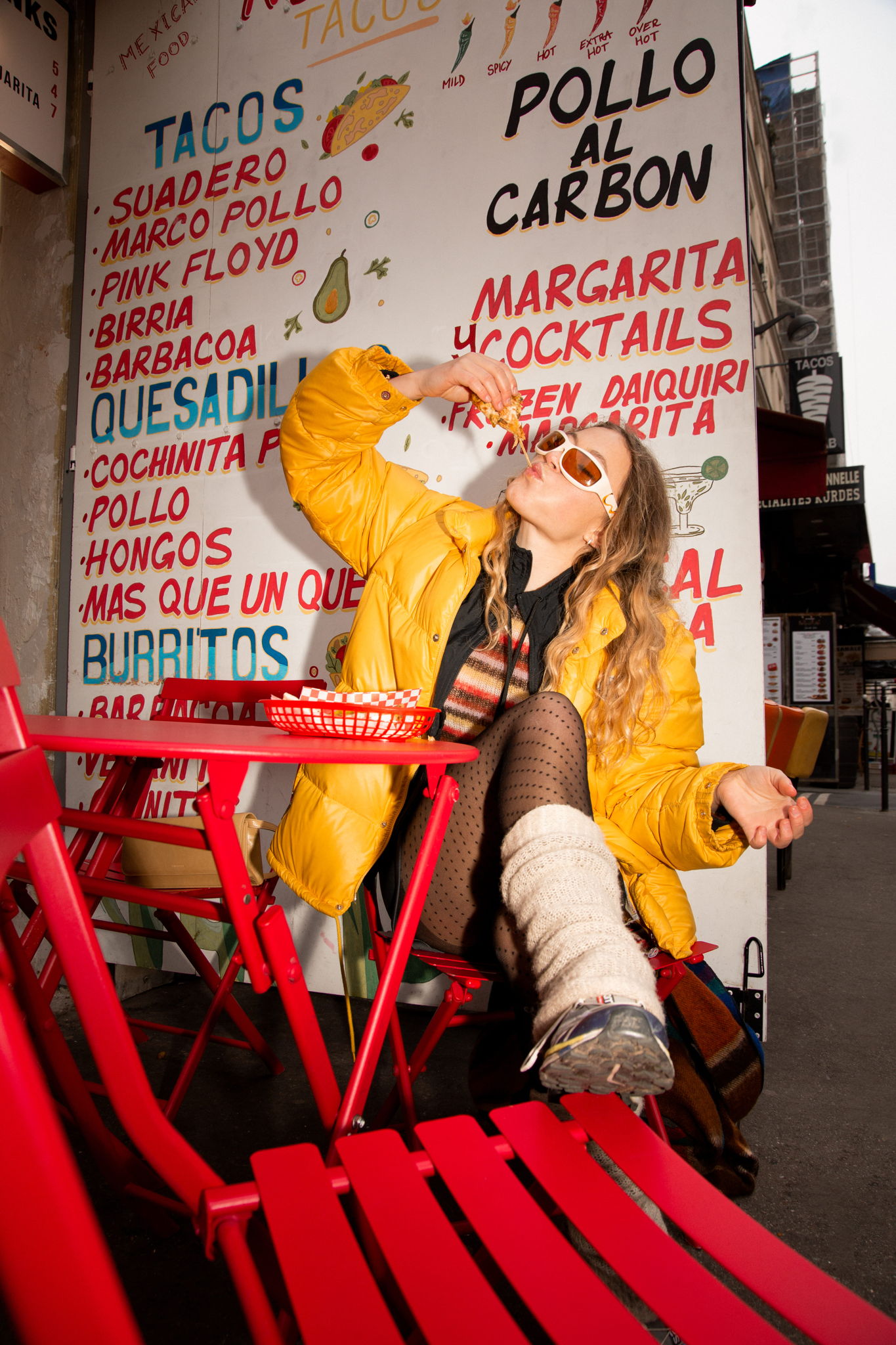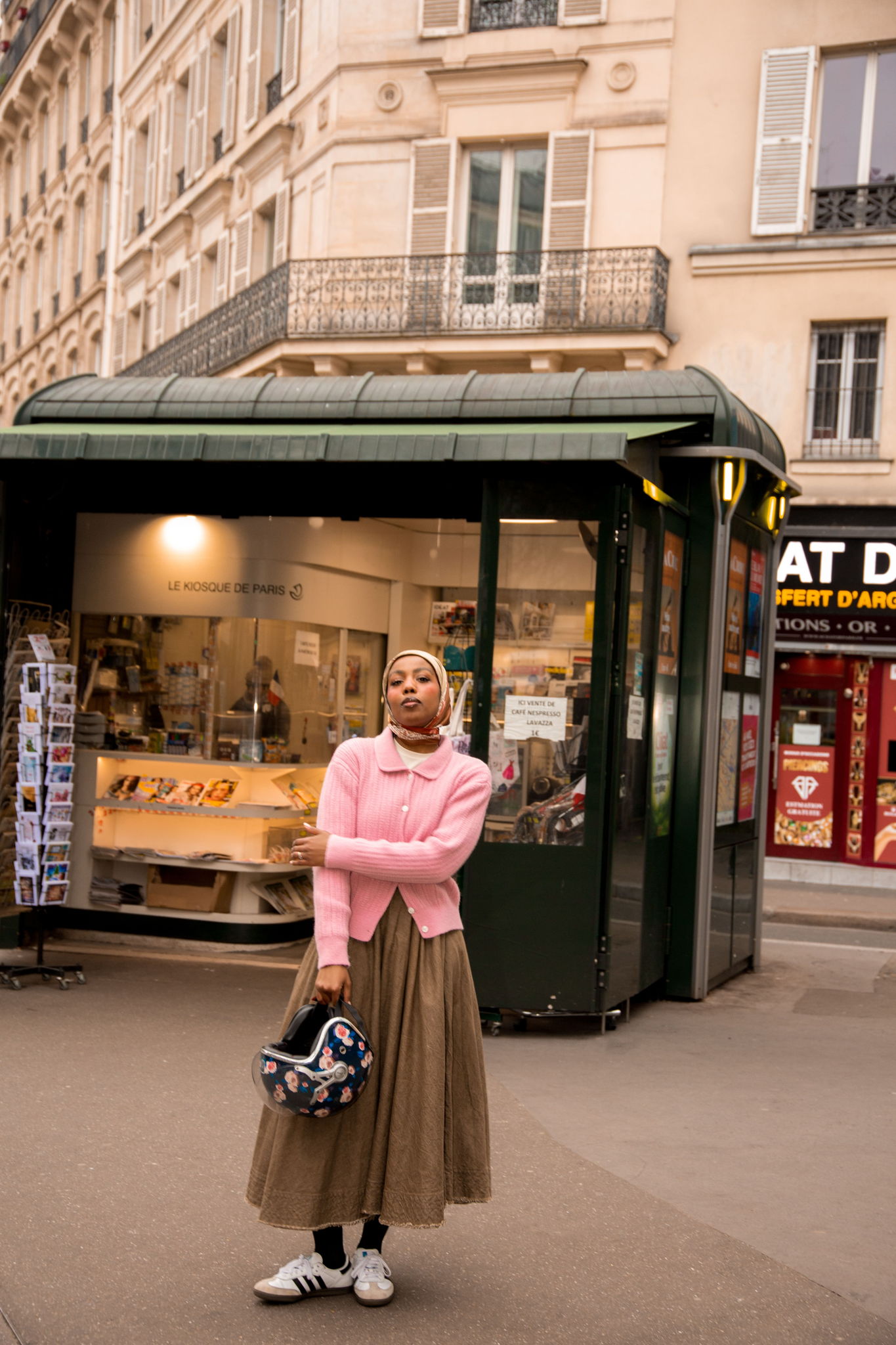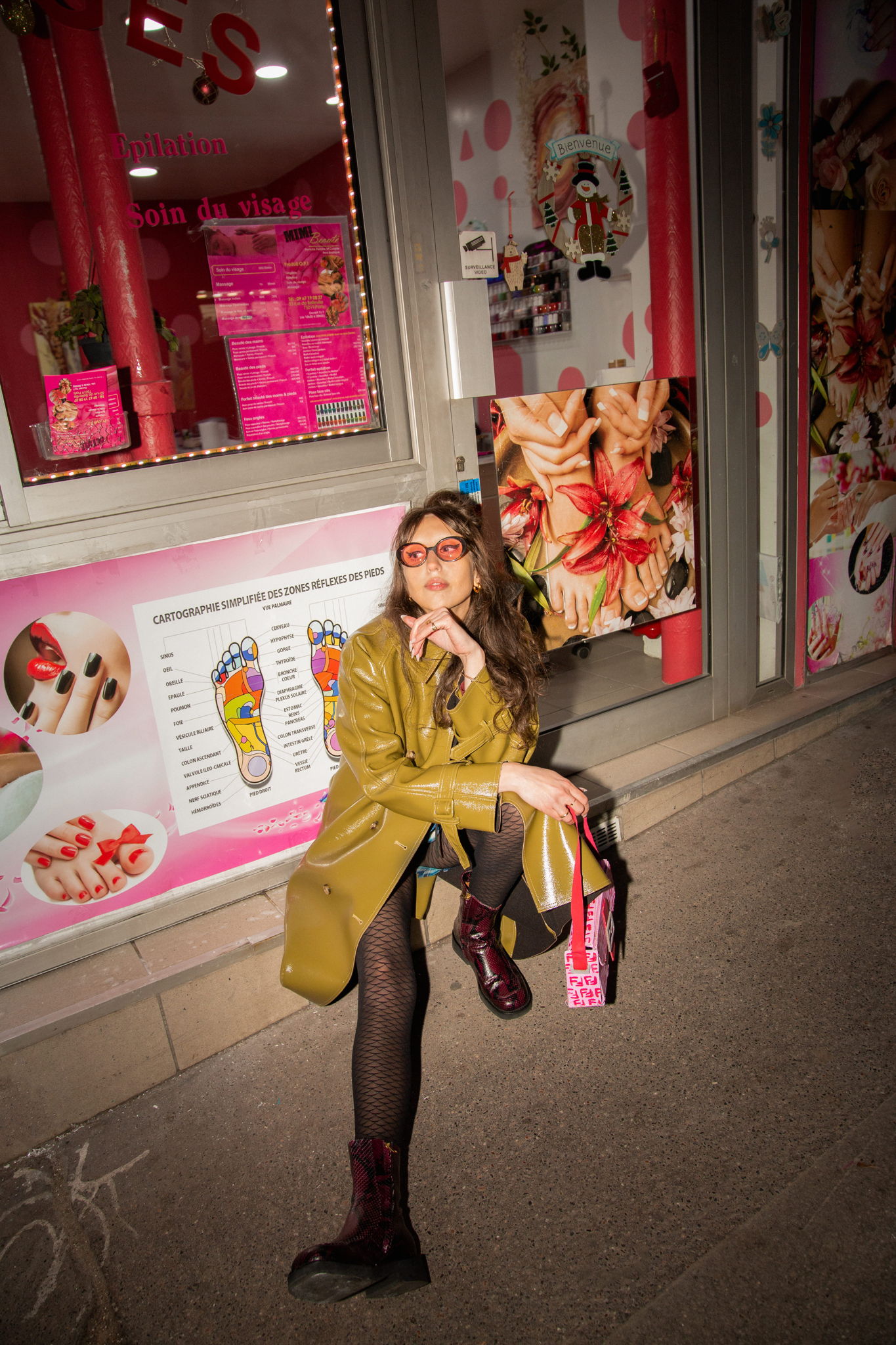 GET TO KNOW NATACHA
Going to Paris, putting on a beret and trying to be like the perfect Parisienne is nice, but you know what's nicer? Being yourself.
At Gambettes, we're fed up with clichés that women need to live up to. And guess what: our combined strength is that we are unique, stronger together and 100% ourselves.
That's why we chose to hang out with real Parisiennes Natacha, Safya, and Freja, and asked them to show us their version of Paris. You know, the Paris that Emily didn't show us.
Go to Nomás Tacos for the best authentic tacos you can get your hands on,
44 Rue du Faubourg Saint-Denis, 75010 Paris
Going for that unique look with a hint of Paris and a boost of uniqueness?
At Relique you'll be able to quench your vintage thirst, trust us,
1 Rue Notre Dame de Nazareth, 75003 Paris
All that shopping made your stomach growl? At Mian Guan you can have the best hand-pulled noodles in all of Paris.
34 Rue de Belleville, 75020 Paris
Want to discover Paris, off the beaten track? Well, then it's time to get on the tracks, literally!
There used to be a train that went all around Paris: La petite Ceinture.
You can access the old train tracks at a couple of different places all over the city, for example at: 30 rue de Thionville. Don't forget to check out the amazing view nearby at the 'Belvédère de Belleville'.
Go the Italian way and order the dish of the day, you won't regret it, Oenosteria
40 Rue Grégoire de Tours, 75006 Paris
THE REAL PARISIAN HOTSPOTS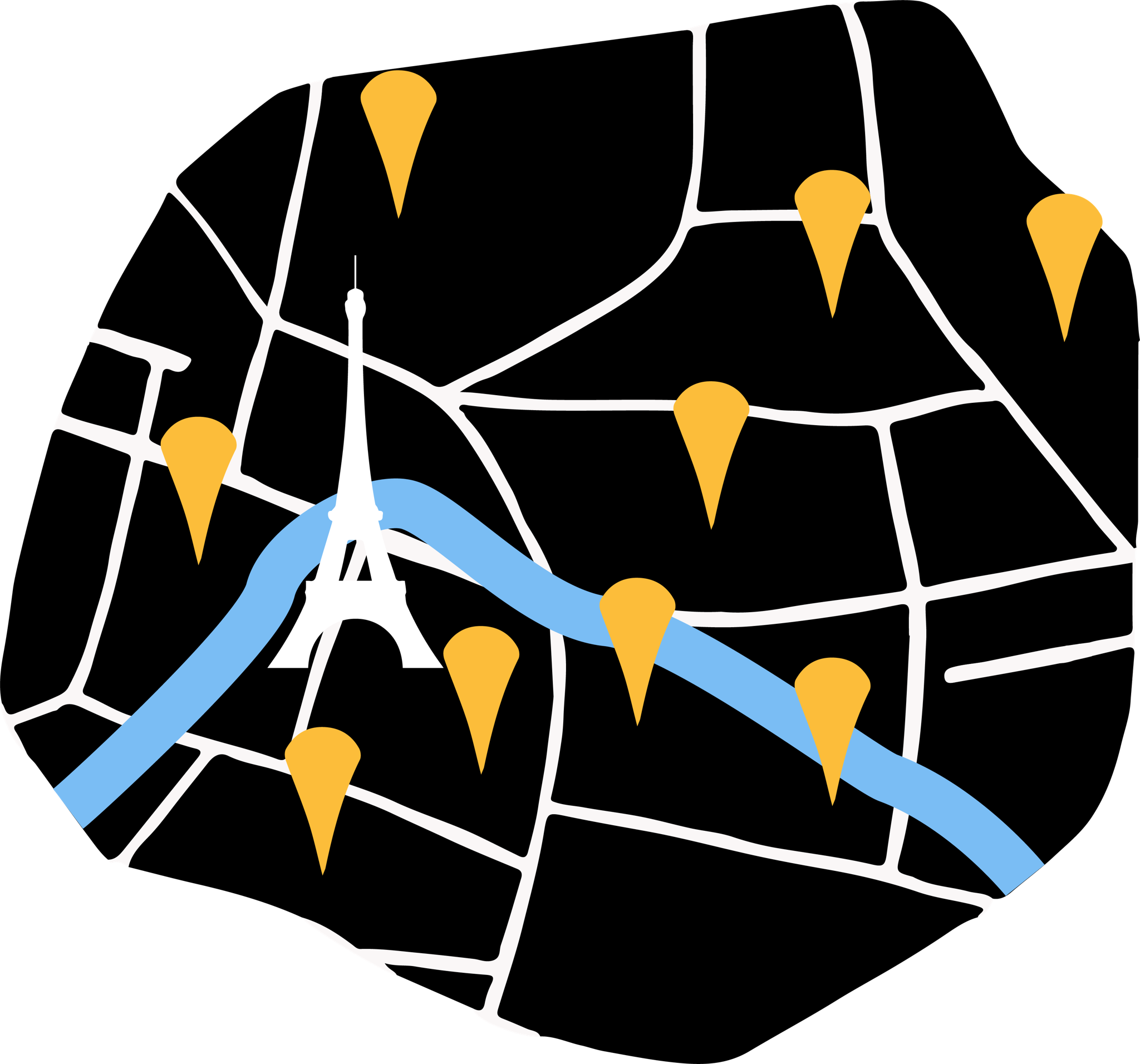 SUBSCRIBE
And there's more where that came from.
You'll find our top 24, anti chliché, Parisian-but-not-Emily-in-Paris-Parisian hotspots here:

GET TO KNOW SAFYA
GET TO KNOW FREJA
So sorry to tell you but, the Parisienne that you're used to seeing, with her beige trench coat, well-fitted 501 jeans, a teeny tiny waist and the perfect je-ne-sais-quoi hairdo is not the only Parisienne that exists.
Get to know Natacha, Freja and Safya in 3 exclusive video portraits instead.
Got inspired? We can't exactly get you the perfect Parisian life but at least you can subscribe to Gambettes Box, and get Parisian legs?